WHAT IS CRAMPFIX®
[Expiry: May 2022]
IT'S A BREAKTHROUGH IN CRAMP MANAGEMENT!
CrampFix® is a new formulated supplementary sports food especially developed to help high performing athletes achieve their performance goals.
CrampFix® offers athletes FAST, RELIABLE & EFFECTIVE Cramp Management.
Ideal for any athlete and currently being used with success by professional AFL, Rugby Union, NRL, Ironman & Cyclists.
Perfect for triathletes, marathon runners, ironman, kayakers cyclists, rugby, basketball, soccer, hockey, weight lifters, cross fit, surfers, tennis, basically anybody who cramps from strenuous exercise.
Also works for outdoor workers, gardeners, builders and people suffering night cramps.
HOW DOES CRAMPFIX® WORK?
FIX CRAMPS BEFORE THEY START – FIX THE NERVE (NOT THE MUSCLE)
CrampFi®x treats muscle cramps through the neuro-muscular system.
Instead of treating the cramping muscle itself as most commonly done, CrampFix® treats the OVERACTIVE NERVES that are causing the muscles to cramp.
CrampFix® works rapidly when cramp strikes and also helps to prevent cramps.
Just minutes after taking CrampFix® muscle cramps anywhere in the body are rapidly released.
CrampFix® helps athletes TAKE CONTROL of muscle cramps. Rapidly.
HOW IT WORKS:
Muscle fatigue combined with overactive NERVE signals cause muscles to CRAMP
THEN …
Drinking CrampFix® stimulates the sensory nerves in the throat.
THEN …
A signal is sent through the spinal cord to inhibit the overactive nerve signals.
THEN …
The overactive nerve signals going from the nerves to the cramping muscle are INTERRUPTED.
AND …
The cramp is RAPIDLY RELIEVED OR PREVENTED.
THE CRAMPFIX® FORMULA
CrampFix® contains all natural ingredients including vinegar, salt, sugar, water, natural lemon flavour, magnesium, potassium, calcium.
This proprietary formula has just the right blend of astringency, pH and mineral content to provide rapid relief.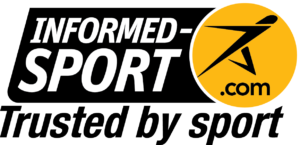 A concentrated proprietary blend, only small doses are required.
Ideal for athletes following strict nutrition plans.
Sweet & sour Lemon or Raspberry flavour
Small 50ml plastic bottle
Made in Australia to HACCP quality standards
Caffeine Free, Gluten Free, Vegan, Vegetarian
Banned substance tested for athletes assurance
All Natural
Also Espresso flavour available with caffeine!
HOW TO USE CRAMPFIX®
CrampFix® is easy to use!
Simply drink or if preferred, just swirl around the inside of your mouth and discard. It's safe to swallow but not necessary to work!
WARNING – the taste is VERY strong! We've tried to make it as pleasant as possible without compromising the effectiveness of the formula. Athletes do get used to it with frequent use.
One bottle of CrampFix® contains 50ml – equivalent to 3-5 serves. (You don't need to drink the whole bottle at once!! Usually one bottle is enough for one endurance event)
USE BEFORE EXERCISE – to Prevent Cramps
Drink 1 x 20ml QuickFix SHOT or 10-20ml, 5-10 minutes BEFORE exercise.
USE DURING EXERCISE – to keep you on track!
Drink 15-20ml at FIRST SIGNS of CRAMPING for RAPID RELIEF!
USE AFTER EXERCISE – to assist your recovery
CrampFix® may assist short term recovery and longer term performance goals.
Drink 10ml AFTER exercise to prevent post exercise cramps.
Please note:
Maximum daily intake 100ml (5 x QuickFix SHOTS or 2 x 50ml Bottles)
Should only be used under medical or dietetic supervision, in conjunction with a nutritious diet & intensive physical training program.
Should be used only as directed to avoid gastrointestinal upset.
Is not a sole source of nutrition; and
Is not suitable for children under 15 years of age or pregnant women.
Formulated supplementary sports food
High carbohydrate supplement
NUTRITION INFORMATION
INGREDIENTS:
Water, vinegar, sugar, salt, potassium, calcium, magnesium chloride, natural lemon flavour.
| | | |
| --- | --- | --- |
| Ave. Quantity | Per Serving | Per100mL |
| Energy | 239kJ (57 Cal) | 478kJ (114 Cal) |
| Protein | Less than 1g | Less than 1g |
| Fat Total | Less than 1g | Less than 1g |
| Fat Saturated | Less than 1g | Less than 1g |
| Carbohydrates | 14.0g | 28.1g |
| Sugar | 13.9g | 27.7g |
| Sodium | 927.5mg | 1855mg |
| Potassium | 2.6mg | 5.1mg |
| Calcium | 2.2mg | 4.4mg |
| Magnesium | 1.6mg | 3.1mg |