Product Details
Printed tape 9cm wide, comfortable and lightweight.
Smart Thermoregulation technical fabric
Maintain body at a stable temperature at all times
UPF +40 protects skin against ultraviolent solar radiation
Transports sweat to the outside and evaporates it
Maximum adaptability and comfort
Featherweight garments, below 80 grams.
Tight and technical fabric, without being compressive but with just enough pressure to hold the body well. More comfortable than compressive material, although less technical. It is the most polyvalent setting, perfect for any need.
Technologies

The SportHG® garments have no seams, they are manufactured in tubes by the special machinery of Needful, SL, a company with more than 20 years of experience in this type of production. The user is covered by a second skin, and enjoys great comfort, avoids all kinds of chafing and friction and manages to focus all your thoughts solely on physical activity.
SportHG® garments are created on a Climatherm® polyester base together with a small contribution of polyamide, to provide thermal factor and durability. The two threads come together in the Seamless machine to achieve the acclaimed SportHG® final fabric.

To make the seamless fabric more ergonomic and fully adapt to the shape of the body, SportHG® designs its products in 3 dimensions. This also benefits the special forms that are achieved in bras or coulots, so that each garment can be enjoyed by all users without harming their comfort.

The "thermal" concept belongs to the last century. The important thing is not whether the tissue gives heat, but whether it is able to help the body itself not lose the heat it generates. By preventing the cold air from penetrating the body directly thanks to a layer of insulating air, Climatherm® is able to ensure that the body temperature remains always stable. But if the outside temperature increases, the material will respond by rapidly absorbing and evaporating moisture.

Climatherm® microfilaments are superabsorbent, so any liquid is quickly assimilated by the tissue intelligently. The polyester dissipates the moisture towards the whole fabric to eliminate it, instead of simply impregnating it. As these microfilaments are hollow, the humidity is conducted towards the outside almost instantaneously, getting the body of the athlete is not wet or wet. Being able to run always dry is essential for a perfect performance after a long exposure to physical exercise.

Climatherm® yarn is treated with UVA-inhibiting ingredients to protect the fabric from ultraviolet solar radiation.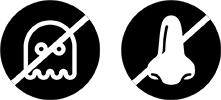 Long before being made into SportHG® garments, the Climatherm® yarn is chemically treated so that it is able to inhibit the growth or proliferation of bacterial agents. Also carbon fiber has antibacterial properties. The result is that the SportHG® fabric is a strong repellent to negative bacteria that can affect the organism, and prevents the bacteria that cause the bad odor from accumulating on clothes. The material, therefore, is always kept clean and odor-free, even after many hours of exercise.

CLIMATHERM®
It is the modified polyester of SportHG® and patented by Needful, SL. With Climatherm® all SportHG® products are produced and it is mainly responsible for its numerous advantages.
Each Climatherm® yarn is composed of dozens of hollow microfilaments, which create the layer of air responsible for its help to the thermoregulation of the body. Its technical specifications make it superabsorbent, and the treatments to which it is subjected before making it make it antibacterial, anti-odor and protector against UVA rays. The fabric, in addition to containing all those qualities, is soft and comfortable, features further enhanced by the seamless, which helps the Climatherm® be considered a second skin.
With a thermoregulatory material such as that produced with Climatherm®, perfect advantages are achieved for any physical activity. Its comfort and fit to the body facilitate movement and prevent friction and chafing. And its great thermoregulatory, superabsorbent and protective capacities make it perfect for sports, especially in outdoor environments and changing conditions.
SportHG® combines Climatherm® with different manufacturing technologies and other yarns, such as carbon fiber, to create numerous different products. Each model is perfect for different situations, making the SportHG® catalog versatile and multi-sporty. His qualities have been tested in ultradistance in extreme environments, short indoor sports and many other disciplines, with users of different ages and needs, always with excellent results.

Tight and technical fabric, without being compressive but with just enough pressure to hold the body well. More comfortable than compressive material, although less technical. It is the most polyvalent setting, perfect for any need.