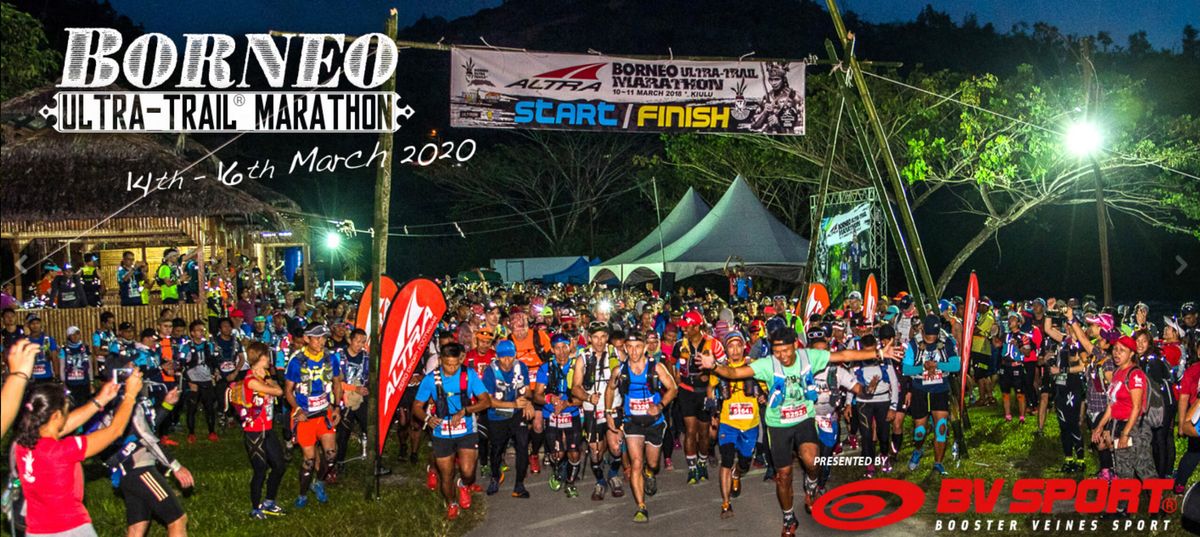 BUTM 2020 will be on 14-16 March, 2020, extended from two to three days with the addition of the BORNEO 100 MILER.
The subsequent information is partly retained from the 2019 race. This will gradually be updated to reflect any changes for the 2020 race, which celebrates it's 5-year anniversary as an independent race held in the Kiulu Valley.
Race Outline & Categories
The Borneo Ultra-Trail® Marathon 2020 is an extreme, outdoor ultra trail marathon that will take runners through a combination of natural jungle settings and cultural landscapes via trails, dirt tracks and back-roads in the Kiulu Valley North of Kota Kinabalu. There will be sweeping views over the surrounding ridges and valleys as well as to the majestic Mount Kinabalu to the north-east of the area.
The BUTM 2020 routes are further outlined under COURSE MAPS & PROFILES. The "100k", 50k, 30k and 9k routes are largely the same as the revised 2019 routes. In addition to these 4 "standard" categories, the first "Borneo 100 Miler" has been added to the portfolio. For the short Sunday Family run, the 2019 version will be maintained. We consider this course has a nice variety of terrain and is well suited for kids to allow families to take part in the shorter race. This route is different from the 30k and 50k such that participants who sign up for the 9k as an "add-on" race to a longer distance will have a different trail experience. Finallly, it finishes along the same route as the 100 km course, giving 9k participants a chance to run together with the 100k competitors.
The course maps and route statistics have been updated but are still subject to potential changes as part of the ongoing course checking and optimisation. The 100 mile course will initially follow most of the 100 km course, with an additional 62 km section mainly on new trails and dirt road sections out from the main station in Kiulu and back, so the total course will resemble a clover with 3 leaves.
For maps and profiles for the tentative routes, please refer to COURSE MAPS & PROFILES.

To Register Click Here